"Our Past Is Our Present To You."

The Umpqua Discovery Center is an educational and cultural resource for all ages making active, innovative contributions to preserving the Oregon "Tidewater Community" experience
more...



Weather, Stats, and Webcam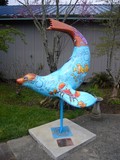 'Splash' To Stay in Reedsport!
Thank you to all who made it possible.
**********
'TSALILA EDUCATION DAYS'
1500 Students and Chaperones attended the 20th Year of Tsalila!
**********

2016 Calendar
Nov. 11th—Veteran's Free
November 29th—Member Shopping Day
Dec. 3rd—Community Appreciation Day
December 6th—Member Shopping Day


'Gold Star Families'
FREE Admission